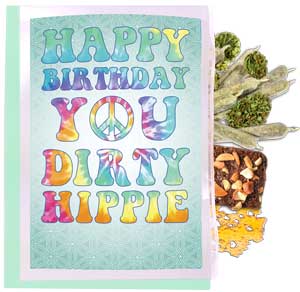 Size
5″ x 7″
Safe
Made from food grade plastic to safely accommodate dry herb, edibles, concentrates, wax, and smoking accessories.
Airtight
Seal keeps odors in and air out to keep contents fresh.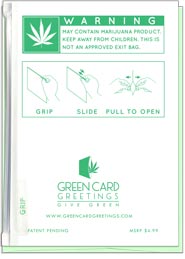 Reusable
A lasting package to keep goods fresh.
Responsible
Press and seal, adult-use closure.
Wrap
Envelope included.
Patent Pending

Capacity
Gift bag can accommodate approximately 1/4 ounce of dry herb.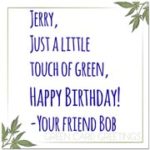 Personal
Write a personal note on the included message card.
Please obey all local laws when gifting cannabis and cannabis products.
Do not mail or ship this product intrastate or out-of-state. Trafficking a Schedule I drug is a federal offense and can result in a fine of $250,000 – $1M and up to five years in jail.